Achieving wellbeing for our Pacific nations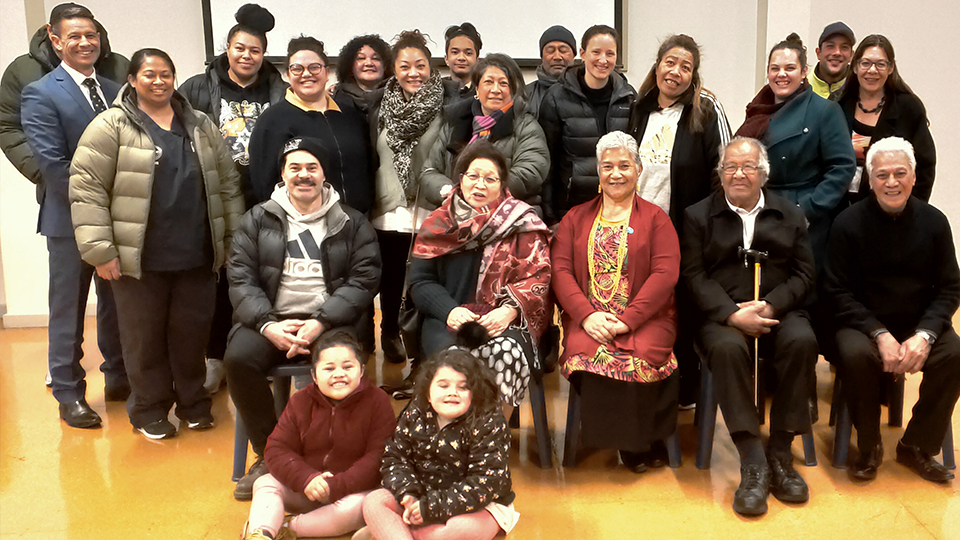 Above: Niue Wellbeing Fono
To achieve violence free homes and communities, the approach is to start the talanoa and build capability with Pacific communities around what wellbeing means for them, and creating platforms for the communities to have open discussions.  Each community within the regions will be at different levels of understanding about what wellbeing is and what wellbeing to them looks like against the Treasury Wellbeing Domains.
This is a great opportunity for communities to understand for themselves what impacts their communities and families' wellbeing and for the MSD Pacific and Community Capability team to partner with and support mobilising communities to take some responsibility in owning those and developing local solutions.  This work will become part of their own local, regional and national Pacific wellbeing plans.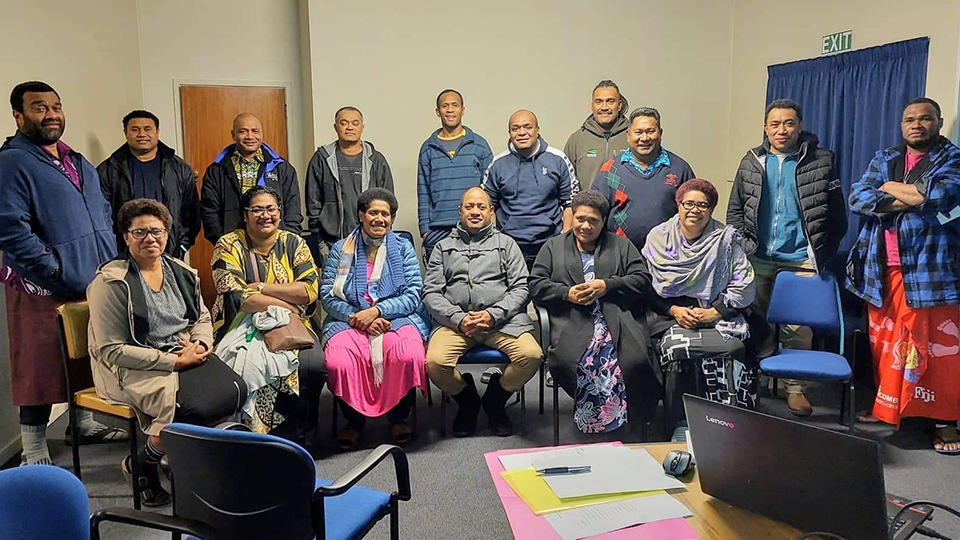 Above: Fijian Wellbeing Fono Taranaki
In 2016, Kiribati developed their national Maneaba plan 2016-2019 which built on and implemented the Boutokan te mweraoi - A Conceptual Framework for enhancing I-Kiribati wellbeing. There is now an opportunity for Kiribati leaders and their communities to come together to start to look at reviewing the Maneaba and further developing their National Kiribati Wellbeing Plan.
In 2019, Tuvalu developed their national Te Olaga Ola Filemu – A life embraced with peace and wellbeing' and, as part of their ongoing work that they do around the country, will build on this to widen the scope of their plan.
Niuean leaders have started coming together to socialise the concept of wellbeing and to form a leadership and governance group, not only for the development of their national Niuean wellbeing plan, but to form an inaugural Niuean leadership structure for New Zealand with the aim of launching their wellbeing plan in 2022.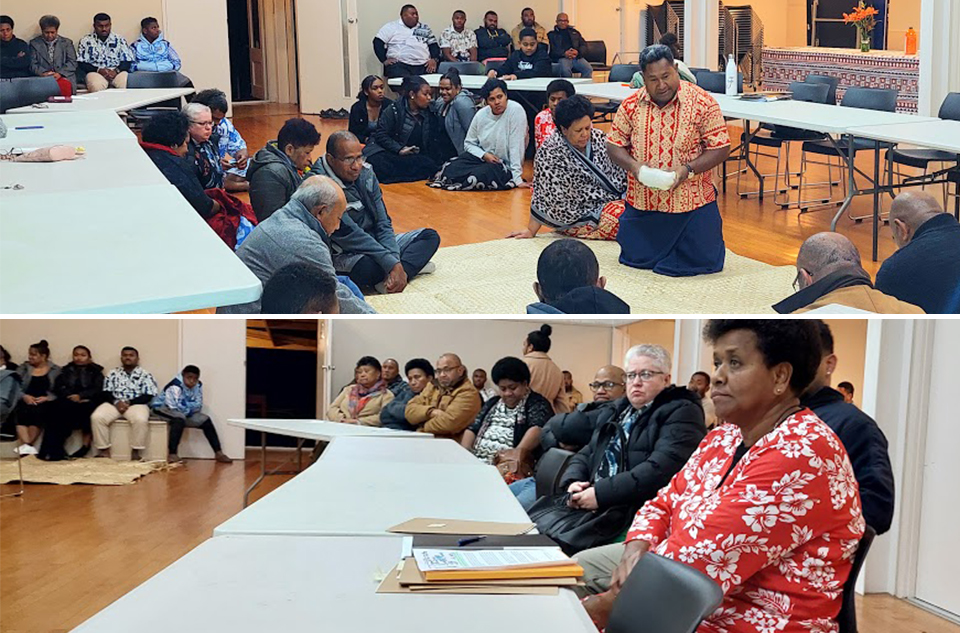 Above: Fijian Wellbeing Fono Northland
Fiji's approach is to initially meet with communities to develop community plans that will feed into a national Fijian wellbeing plan. Each Pacific nation will determine for themselves their own approaches, interpreting for themselves what wellbeing is. Similarly to Niue, Fiji leaders will be looking to form and endorse their inaugural Fijian leadership structure for New Zealand as part of this work.

For Samoa, Tonga and the Cook Islands, the larger Pacific nations, the approach is to access church denominations to start to socialise what wellbeing is for their people and how to best support them in implementing their local solutions to achieve wellbeing for families in their churches.
The work is creating excitement in the community as they come together to discuss their aspirations in their own Pacific nations.
This work is aligned to the work of the MSD Pacific Prosperity Strategy and is being led by the MSD Pacific and Community Capability Programmes Team.
Above: Tokelau Wellbeing Fono Auckland + Christchurch + Dunedin + Manawatu + Porirua + Rotorua/Taupo
_________________________________________________

Shared Pacific values underpin Pasefika Proud
Our vision and approach are underpinned by the following shared Pacific values, which help to nurture and sustain family and community wellbeing. They are protective factors for Pacific peoples:
LOVE | FAMILY | COLLECTIVE | RESPECT | SPIRITUALITY | RECIPROCITY.
This work is aligned to the work of the MSD Pacific Prosperity Strategy and is being led by the MSD Pacific and Community Capability Programmes Team.